Hello dear 6H !
Voici une petite vidéo qui présente la maison des « Indestructibles » (en anglais « The Incredibles »).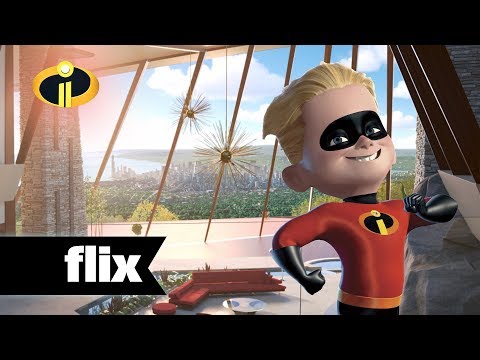 Clique sur l'image ci-dessus pour voir la vidéo sur youtube
Après avoir vu la vidéo, peux-tu décrire les pièces suivantes en nommant le plus d'objets possibles ?
(N'oublie pas d'utiliser « there is » et « there are » pour dire « il y a »)
Ex : In the living-room, there is a fireplace. There are two tables. etc.
Pièces à décrire :
- Living-Room
- Kitchen
- Bedroom
N'hésite pas à chercher le vocabulaire dans ton cahier ou sur http://wordreference.com
Correction :
Copie (ou imprime si tu le peux) la correction dans ton cahier
Correction incredible house